MEET OUR AMAZING TEAM
Professionally Trained & Certified Commercial Locksmiths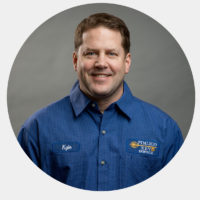 Kyle Trouland – President 
Kyle was born and raised in Monkton, MD. As a 3rd generation apprentice in a locksmith family, Kyle grew up spending his time cleaning the shop, copying keys, learning to rekey cylinders and has worked for Pimlico Key Service Inc. ever since.
Kyle worked with his father until his passing and now with over 35 years' experience in locksmithing and security he is now the owner of Pimlico Key Service Inc.
David Metcalf – Operations Manager
David is the Operations Manager for Pimlico Key Service Inc. and joined our team in 2017. He has played a key role in the success and improvement of our customer experience. His main role is to provide quality, expert critique, and analysis of security needs for our great clients. And he helps with the never-ending pursuit to better the company internally and externally.
David has a passion for locksmithing and has become a great mentor. He has been locksmithing for 25 years. David is also Medeco and LKM Certified.
Randy Perry – Key Records and Project Manager 
45 years of experience and has been with Pimlico Key Service his entire career
CML (Certified Master Locksmith)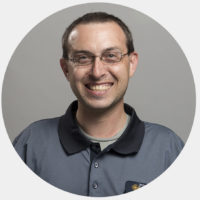 Josh Cressman – Automatic Door Lead Technician 
Residential and Commercial Locksmith with 12 years of experience
Automatic Door Inspector and Technician since 2012
Has been with Pimlico Key Service Inc. since March 2018
 Tom Katsoulis – Mechanical Service Technician 
Residential, Commercial and Automotive Locksmith with 19 years of experience
Has been with Pimlico since 2012
Steven "Gilly" Smith – Electronics Technician 
Access Control, Safes, CCTV and Electronic Lock Technician with 14 years of experience
LKM Certified and KABA X-10 Safe
Has been with Pimlico since 2015
Brian McCarthy – Safe & Mechanical Technician
Safe and Locksmith Technician with 6 years of experience
Has recently joined Pimlico Key this year
LKM Certified
Chris Wise – Shop Technician
6 years of experience and has been with Pimlico his entire career.

Dan King – Shop Technician and Apprentice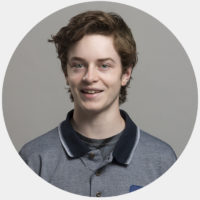 Evan Trouland – 4th Generation Apprentice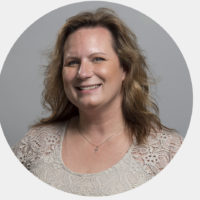 Christine Rouse – Accounting Team
Jennifer Rouse – Accounting Team 
Roy Heisler – Marketing and Communication Team
Samantha Cressman – Marketing and Communication Team